First Wednesday of May
When I say the medium is the message, I'm saying that the motor car is not a medium. The medium is the highway, the factories, and the oil companies. That is the medium. In other words, the medium of the car is the effects of the car. When you pull the effects away, the meaning of the car is gone. The car as an engineering object has nothing to do with these effects. The car is a FIGURE in a GROUND of services. It's when you change the GROUND that you change the car.
Marshall McLuhan, Understanding Me: Lectures and Interviews, 2003.
Arts Habitat presents
First Wednesday Series
At McLuhan House Centre for Art and Ideas
On the first Wednesday of each month
From 5 PM to 8 PM at 11342 64 Street
In Edmonton – amiskwacîy waskahikan
Everyone is welcome! Free Admission.
Light refreshments provided.
You're invited to drop in for a social and cultural event!
[Click Here to R.S.V.P.]
Wednesday, May 3, 2017
About the Program
First Wednesday offers opportunities to engage in different topics of importance to our future at the intersection of social history, art, communications, and technology, as well as building on the legacy of McLuhan's indomitable curiosity about media. As a professor at the University of Toronto's Centre for Culture and Technology, McLuhan collaborated with colleagues at the University of Alberta.
Our McLuhan link is celebrated through an ongoing partnership with Dr Marco Adria, Professor Emeritus from the Masters of Arts in Communications and Technology program at UofA, advisor at the Centre for Public Involvement, and author of numerous books including Technology and Nationalism (2009), The lighted marketplace (2014) and Handbook of Research: Citizen Engagement and Public Participation in the Era of New Media (2017).
Build community and make new friends. Meet artists, researchers, and community members who are continuing McLuhan's legacy of probing the theory and application of media in the global village!
New Media Seminar No. 7 | Storytelling and Self-publishing
7 p.m. – 8 p.m.
In the spirit of McLuhan's famous seminars at the Coach House Centre for Culture and Technology, gather at McLuhan House for a monthly conversation to explore ecologies of new media!
Special guests, Winnie Canuel and Abu Bakr al-Rabeeah will discuss storytelling and self-publishing in an open conversation at McLuhan House. Their novel, Homes, is the result of a close collaboration between the storyteller and the author. Winnie wrote this story based on many interviews with Abu Bakr and his family during which they related both the horrifying and triumphant moments of Abu Bakr's life.
Homes is a self-published novel based on the life of Abu Bakr al-Rabeeah, a fifteen year old Syrian refugee. Abu Bakr began working with his ELL teacher, Winnie Canuel, in September 2015 and through their lessons together, he shared his secret wish of wanting to help tell the story of Syria's suffering. As a child growing up through civil war, he experiences horrific events but his life is not defined by trauma. Homes is a novel of how a young boy emerged from a war-zone with his easy laugh and gentle soul intact.
Guest Biographies
Winnie Canuel is a teacher at Highlands Junior High and Homes is her first novel. She lives in Edmonton with her black pug, Zoe. A piece of her heart lives on Vancouver Island.
With big dreams, and an even bigger smile, Abu Bakr al Rabeeah is a high school student in Edmonton, Alberta. Although born in Iraq, Bakr and his family of ten fled to the city of Homs in Syria only to get caught up in the beginning of the Syrian Civil War. They finally found a safe home in Edmonton in December 2014. Bakr loves learning English and playing soccer.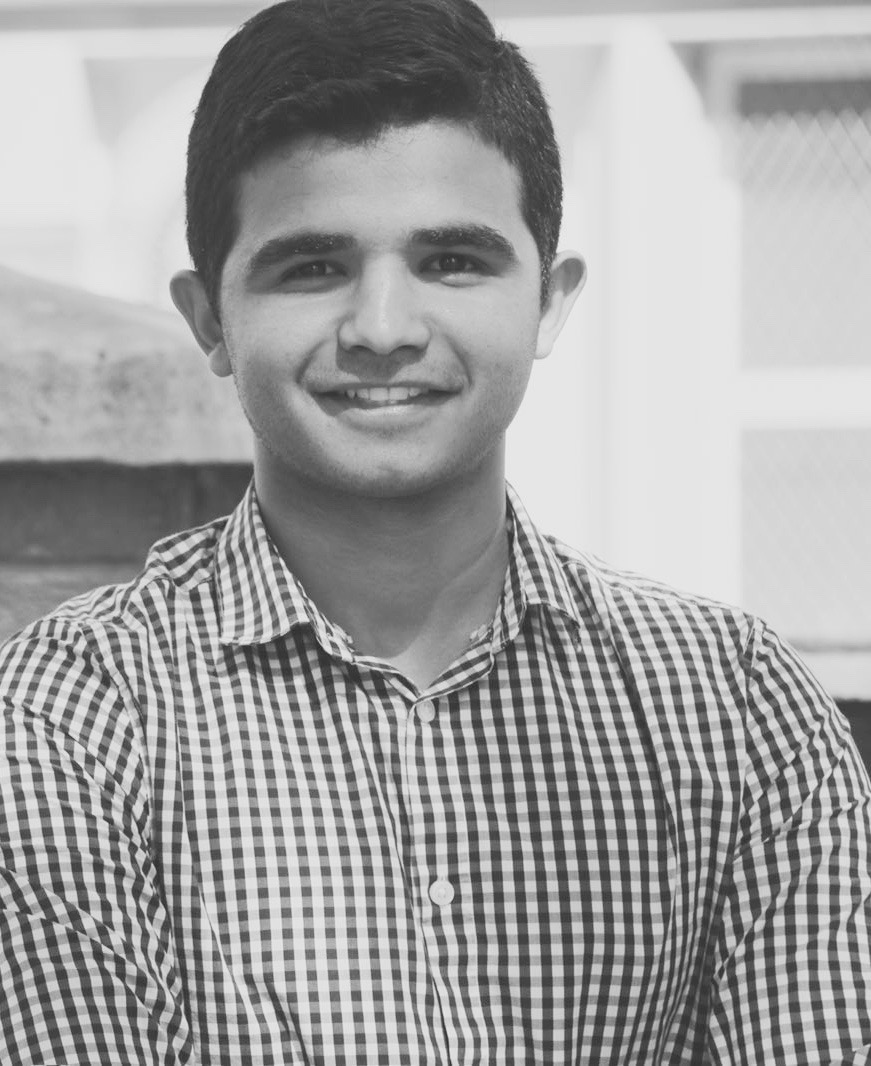 – — – — – — – — – — – — – — – — – — – — – — – — – — – — – — – — – — – — –
Tennis Club Collective | Blow Out Garage Sale
5 p.m. – 8 p.m.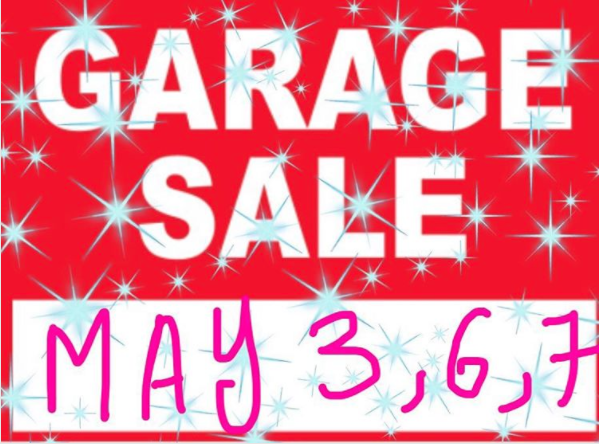 Visit Artists-in-Residence and celebrate with them in the garage studio at the SEASON–END–BLOW–OUT–GARAGE–SALE! Take home a piece of art or some supplies before the Tennis Club moves out! Also, catch them on May 6 and 7, from 10 am to 4 pm.
– — – — – — – — – — – — – — – — – — – — – — – — – — – — – — – — – — – — –
McLuhan Literati | The Invention of News and the Newspaper
5 p.m. – 6 p.m.
Hear McLuhan House scholars Stuart MacKay and Dr. Marco Adria give a talk about the historical development of News we still experience every day.
Stuart MacKay—librarian, genealogist, local historian, and Marshall's cousin once removed—shares his knowledge about the McLuhan Family's Portrait Gallery, published works, ancestry, and family stories.
~ ~ ~ ~ ~ ~ ~ ~ ~ ~ ~ ~ ~ ~ ~ ~ ~ ~ ~ ~ ~ ~ ~ ~ ~ ~ ~ ~ ~ ~ ~ ~ ~ ~ ~ ~ ~ ~ ~ ~ ~ ~ ~
Participant Information
Please [R.S.V.P.] to let us know if you can attend so we may anticipate how many people are coming.
Parking is available at the back for people with limited mobility. Nearest Bus Routes are 2, 8, 141, 142.
Note: The historic house is unfortunately not currently wheelchair accessible, however, the studio is at-grade.
Seminar discussions are recorded for archival purposes. You may also find later them by signing on at Periscope and visiting @madria40. Attendees, and guardians of those under 18, will be requested to sign an image and audio release form.
We honour everyone's right to actively participate in the discussion, and endeavor to create space for wide representation across discipline, class, gender, race, sexual orientation, age and ability. Oppressive language or behaviour will not be tolerated.
We ask everyone who attends to contribute to a safer space. • Show care for themselves and the place • Support each individual present • Keep an open mind to others and their perspectives• Listen well and do not interrupt • Validate one another's feelings and experiences • Encourage empathy and consideration • Refrain from judgement • Respect each other's pronouns and identities • Be accountable for your words and actions. Thank you for helping make McLuhan House an inclusive environment for all!
Seminars work the best when everyone is able to:
• Play, Doodle, Draw, Have Fun!
• Speak with their mind and heart;
• Facilitate their self and others;
• Link and connect ideas;
• Contribute their thinking, and
• Listen together for patterns, insights, and deeper connections.
+ + + + + + + + + + + + + + + + + + + + + + + + + + + + + + + + + + + + + + + + + + + + +
Arts Habitat acknowledges that McLuhan House is situated on Treaty 6 territory and traditional meeting ground of many Indigenous peoples. Therefore, we respect the Aboriginal history, languages, and cultures of the Cree, Nakota Sioux, Dene, Anishinaabe, Blackfoot, Inuit, Métis and many more First Nations, whose presence continues to enrich our community.
~ ~ ~ ~ ~ ~ ~ ~ ~ ~ ~ ~ ~ ~ ~ ~ ~ ~ ~ ~ ~ ~ ~ ~ ~ ~ ~ ~ ~ ~ ~ ~ ~ ~ ~ ~ ~ ~ ~ ~ ~ ~ ~
Space is limited. Please reserve your free seat here at mayfirstwednesday.eventbrite.ca
Questions? Please contact Chelsea Boos, Community Programmer for Arts Habitat.
780.474.0907 | cboos@artshab.com