Healthy nonprofit organizations have great boards, with a layered skillset, truly engaged members, that are passionate about arts space excellence in Edmonton. From professional development to board information sessions, we are focused on providing the leadership to meet the Edmonton and area arts space needs. Board members come from a variety of backgrounds, bringing creative solutions that provide direction to help us in advocating, educating and lobbying for arts space relevant to the artists and arts community.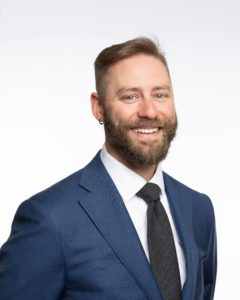 Morgan Moen has been a realtor for over 15 years in the Edmonton area. He brings his knowledge of the real estate market to the board and offers us insight that allows Art Habitat to nurture, advocate for and build vibrant, healthy, and creative arts space. His quiet confidence, ability to connect on a personal level and attention to detail contributes to our vision to make Edmonton a mecca of dynamic, sustainable, and entrepreneurial artistic communities.
Morgan is always looking for ways to give back to the City of Edmonton and believes that we can continue to grow our organizational expertise to offer leadership in space development for Edmonton's Arts Community. He helps us to understand the strict environmental, developmental and building code rules and regulations that are pertinent to the development of creative living and working spaces for artists.
He understands the value of a work/life balance and has volunteered on the Technology Committee at the Edmonton Real Estate Board and also offers his leadership as the President of the Triple-E Pool league.
He has been recognized on numerous occasions for his outstanding professional achievements with RE/MAX which speaks to his knowledge, honesty, integrity, and devotion to his professionalism.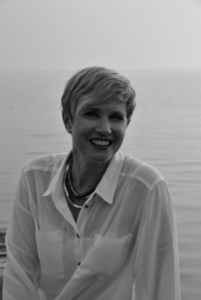 Susan Pointe, MMSt, is a commercial art consultant and brings over 20 years of experience in both the art and heritage sectors to ArtsHab.  Susan has worked with a variety of clients since 2007, the most notable being the Lois Hole Hospital for Women procuring a stunning art collection of over 500 works including large exterior installations by Liz Magor, Greg Payce, and Reinhard Skoracki.
Since 2013, Susan has worked with the Department of Urban Renewal, City of Edmonton, to explore creative place-making strategies to bring human vibrancy to under-utilized spaces, build community capacity, and attract Edmontonians' interest in revitalizing neighbourhoods. Www.ArtTourYEG.ca - a public art walking tour series, and IMPULSE+LOOP (the illuminated seesaws and zoetropes in the Quarters) were two of those projects.
The work of Urban Renewal and ArtsHab has inspired Susan to broaden her experience in revitalization, particularly a commitment to seeing arts-based capital projects flourish in Edmonton.
Prior to launching her own business, Susan was a leader in arts-in-healthcare in Alberta, establishing the first permanent paid artistic positions in a hospital at the University of Alberta Hospital. Susan published her developments in arts-in-healthcare and co-chaired the first Canadian-US arts-in-healthcare conference in Edmonton. Her work in arts in healthcare was awarded the Woman of Vision award.
Susan holds a Masters in Museum Studies from the University of Toronto and a Bachelor of Science in Textiles from the University of Alberta. Susan was an essayist for the Edmonton Arts Council's "The Art of Living: A Plan for Securing the Future of Arts and Heritage" in 2007 and a board member 2002-2004. Susan also served on the Board of Directors of Heritage Toronto, Harcourt House, and the Alberta Museums Association.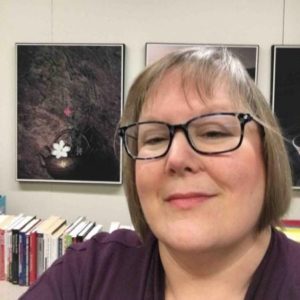 Kimberly Nishikaze has been a communications professional for most of her career, working in marketing, advertising, reputation management, stakeholder relations, government relations and public policy, event management, and a host of other related activities. She finds she is comfortable coaching individuals and working with organizations to help bridge gaps, provide clear, concise communication, and find solutions to the challenges they face.
Arts Habitat is excited to have Kimberly's previous board experience, ranging from positions of chairperson, board member and committee member of local, regional, and national organizations. She is looking forward to collaborating with the diverse group of individuals on the Arts Habitat board. Kimberly appreciates the robust skillsets and a wealth of experience she has witnessed from the other Arts Habitat board members. She is looking forward to some dynamic discussions.
Kimberly has won several project-specific awards for her professional work that shows her dedicated contributions to the organizations she has been involved with. Her insight and willingness to share with her community are all welcomed. She believes that a community thrives when the arts community is supported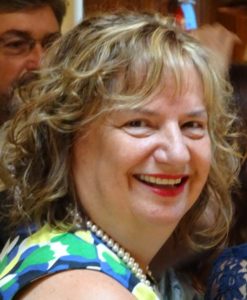 Catherine C. Cole was a board development instructor for Alberta Culture and Arts Habitat is excited to have her experience in facilitating numerous board development workshops and strategic planning, policy development, municipal cultural planning, and consultation processes throughout Canada and in some cases internationally on the board.
She feels that the Arts Habitat board is one where she can contribute her skills and networks while learning how a field related to culture, approaches the same issues she is working on. Catherine has been a consultant in the cultural/heritage sector for 25 years and is intrigued by the diversity of occupations and backgrounds of the Arts Habitat board members. She appreciates the different experiences and expertise and the potential to learn as well as to contribute.
Catherine has not only worked nationally and internationally; she also believes in the importance of maintaining a commitment to the local arts community as well. She has a son who is a musician, she is a writer, and also sat on the board of the Workshop West Theatre for ten years – three of which she served as the Chair.
Catherine is the Secretary-General of the Commonwealth Association of Museums and the Vice-Chair of ICOM CAMOC (the International Committee for the Collections and Activities of Museums of Cities). In both capacities, she is involved in international initiatives related to migration, urbanization, and regeneration. As a Past Chair and Alberta Governor for Canada's National Trust (then the Heritage Canada Foundation), she has worked on the adaptive re-use of heritage buildings and the economic impact of heritage. She appreciates that arts spaces are frequently in heritage buildings and recognized the intersection of arts and heritage as important.
As a Metis that works extensively in both Indigenous and culturally diverse communities, she is thrilled to bring her approach to inclusion and community engagement to the Arts Habitat board.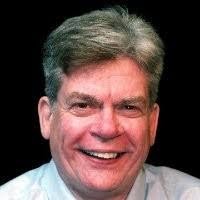 Ken Chapman believes infrastructure needs to go beyond the physical sense for a thriving arts community but the physical spaces in which artists work, practice, rehearse, and perform are vital. He knows we must make them available in ways that are both secured and sustainable. He understands the special challenges abound in the kind of capital-based market model we are required to work in. He is intrigued by the combination of unconventional collaborative creativity and conventional development skills it takes to achieve this.
Ken is currently quasi-retired from law and recently has completed Small and Midsized productivity, collaborative contracting with a focus on construction. He has also been involved as a consultant on public policy design, development, and deployment. Ken is currently running a not-for-profit corporation, trade-named Reboot Albert. The focus is on informed active citizenship and changing the political culture in Alberta.
Ken is committed to continuous learning and this suits his curious nature. He considers himself a Maven and Connector in the Gladwell sense. He can be concurrently Left and Right-Brained and able to see issues convergently and divergently in the same context.
He brings a wide array of legal experience including development, construction, and entertainment law. As a writer, host producer, and entrepreneur, he offers valuable media experience as well. He also has many years of experience of board governance in the arts, culture, education from K to the coffin, and economic development. He was awarded the Queens Golden Jubilee Medal in service to the Community.
Ken is a quick study with a passion for issues in the realm of great-than-self concerns and doesn't suffer fools. He is persistent when it counts but bores easily over the pedantic.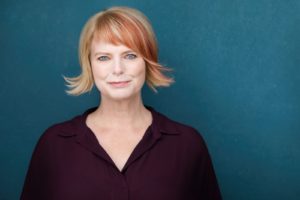 Heather Inglis believes that for artists to flourish, they need affordable, accessible spaces to work and present in. She has a passion for sourcing and animating non-traditional artistic spaces and facilitating large-scale artistic activities in our city.
Recently named the Artistic Producer at Workshop West Playwrights' Theatre Heather is also the founder of Edmonton's Theatre Yes an award-winning experimental theatre company that has toured across the county.
Finding creative solutions to problems is a natural part of Heather's repertoire and she prides herself on being one of the people that can make projects that seem impossible, possible. A brilliant collaborator, she is tenacious when focused on a goal. For Heather problems are solutions waiting to be found.
A graduate of the National Theatre School of Canada, Heather is an award-winning director, producer, and dramaturg whose career has taken her across the country. In 2019, Heather was nominated for the Playwrights' Guild of Canada's Bra D'Or Award, recognizing her support and promotion of Canadian women playwrights via Theatre Yes. Heather has directed and assistant directed over 40 productions, many of which have been new Canadian works. Heather has received the Lieutenant Governor of Alberta Arts Award (2014) for her work at Theatre Yes, the Edmonton Artists' Trust Fund (twice), the Celebration of Women in the Arts Award (twice), and the Telus Courage to Innovate Award (Edmonton). Nine of her productions have been nominated for 17 Elizabeth Sterling Haynes Awards, including 7 nominations for Outstanding Independent Production and nominations for Outstanding Director and Outstanding Fringe Director. Theatre Yes received a special Sterling Award for Outstanding Innovation in Theatre (2014)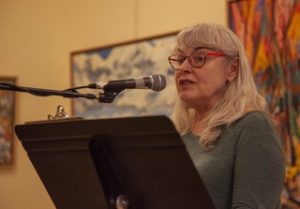 Shirley Serviss's background in broadcasting, journalism and public relations, and considerable experience writing and editing as a freelancer is a welcome addition to the Arts Habitat Board. Her experience working on various boards is vast with time spent on the Edmonton Arts Council, Edmonton Poetry Festival Society, Writers Guild of Alberta, the Alberta Branch of the Canadian Authors Association, condo, and community league boards.
Shirley is passionate about ensuring senior artists who live on limited funds without a company or government pension have housing where they can continue to be engaged with the arts community. She has spent the last ten years working to provide affordable live/work spaces for artists of all ages and genres on the boards of both the Artists Urban Village and Artists Quarters.
Shirley has devoted numerous hours to the Edmonton Arts community as a volunteer, donating her time at the Folk Festival, Jazz Festival, Fringe, Poetry Festival, and Lit Fest. She also attends theatre productions, readings, and visual art shows and believes strongly in the value of the arts not only to her own life but to our society as well.
Seeing the difference arts programming makes to the staff, visitors, and patients of the University Hospital encourages Shirley to be a stronger advocate for the arts. She has gained insight into the needs of artists from working on the Artists Quarters project as well as her contact with visual artists and musicians in the Artists on the Wards program of the Friends of University Hospitals. Her listening skills, logical and open mind, and patience are all attributes well suited to the Arts Habitat board.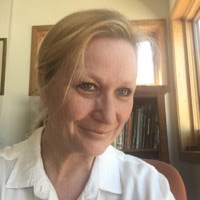 Sherri Shorten has devoted a great deal of time researching new models of housing to address issues with isolation and well-being through the lens of affordable housing. As a determinant of health, Sherri sees housing options provided by Arts Habitant serve as a reminder of the benefit of building creative and culturally sustainable work-live environments for artists and society.
Sherri is the principal of SAS Architecture Ltd. This firm was started in 2000 as a design company and evolved into a registered Architectural firm in 2006. The focus of SAS Architecture LTD is community development, infill, small lot, luxury and multifamily housing working with both the private and public sectors.
Success for Sherri is seeing concepts and ideas turned into reality. SAS Architecture Ltd. has been operating as a home-based satellite business for the past 7 years and they service work by partnering with like-minded individuals across Canada. Sherri is proud to work as a leader at times and other times under the leadership of other organizations they partner with. She believes strength is found in the teams we build, the ideas we formulate and our capacity to realize dreams and goals through collaborative decision-making processes.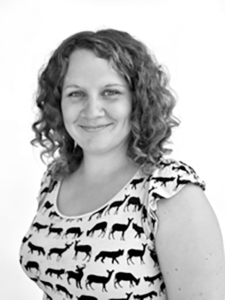 Jenna Stanton is an artist and arts administrator who understands how impactful arts space can be to an individual artist's career. As a past tenant of ArtsHab 1, an Arts Habitat project, she knows first-hand how cultural hubs can connect the community with artists while offering the support needed for creative placemaking. While living at ArtsHab 1, and it was under threat of closure, she saw how the community came together to show how these spaces are vital to more than just the artists.
As a connector, a creative schemer and enabler, Jenna enjoy seeing artists thrive and bring people together, especially when engaging the broader community. She is thrilled to be able to share her research on successful live/work models of artist communities from around the world. Over the last 16 years of her career as both an artist and Arts Administrator, Jenna has connected with creatives locally in Edmonton as well as internationally. This experience affords her an in-depth knowledge of how hard artists work to develop their careers and what types of support they need to allow them to thrive or not.
Jenna's experience and studies on Creative Placemaking will be refreshing for the Arts Habitat Board, and we look forward to her contributions.