Shumka Dance Centre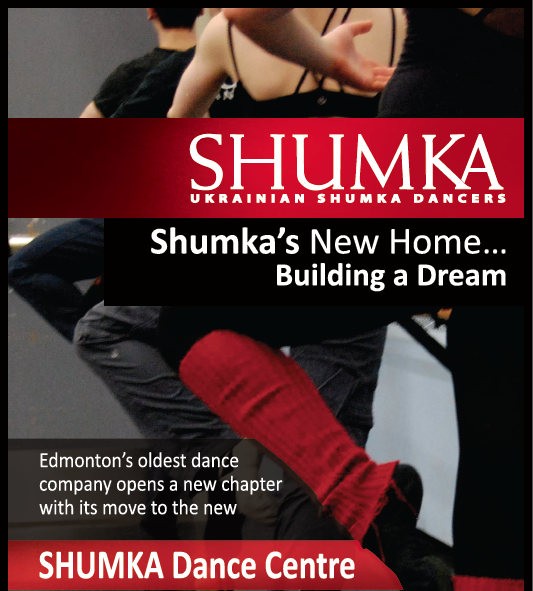 Shumka will have new studio space available in June this year with studio time available for arts groups. Over 5600 sq. ft of studio space with mirrors and barres, audio systems, air-conditioning and dance flooring are being constructed. The space includes washrooms (some with showers), a kitchen, meeting space and change rooms.
3 of the 4 studios (over 4900 sq ft) have professional sprung floors.
The space is central, behind MacEwan campus at 111 st and 105 avenue with a Freshii outlet and a Smoothie bar across the street.
Studio time is available during the day weekdays and some weeknights.
For more information contact Terry Mucha, Executive Director terry.mucha@shumka.com