Announcing First Wednesdays at McLuhan House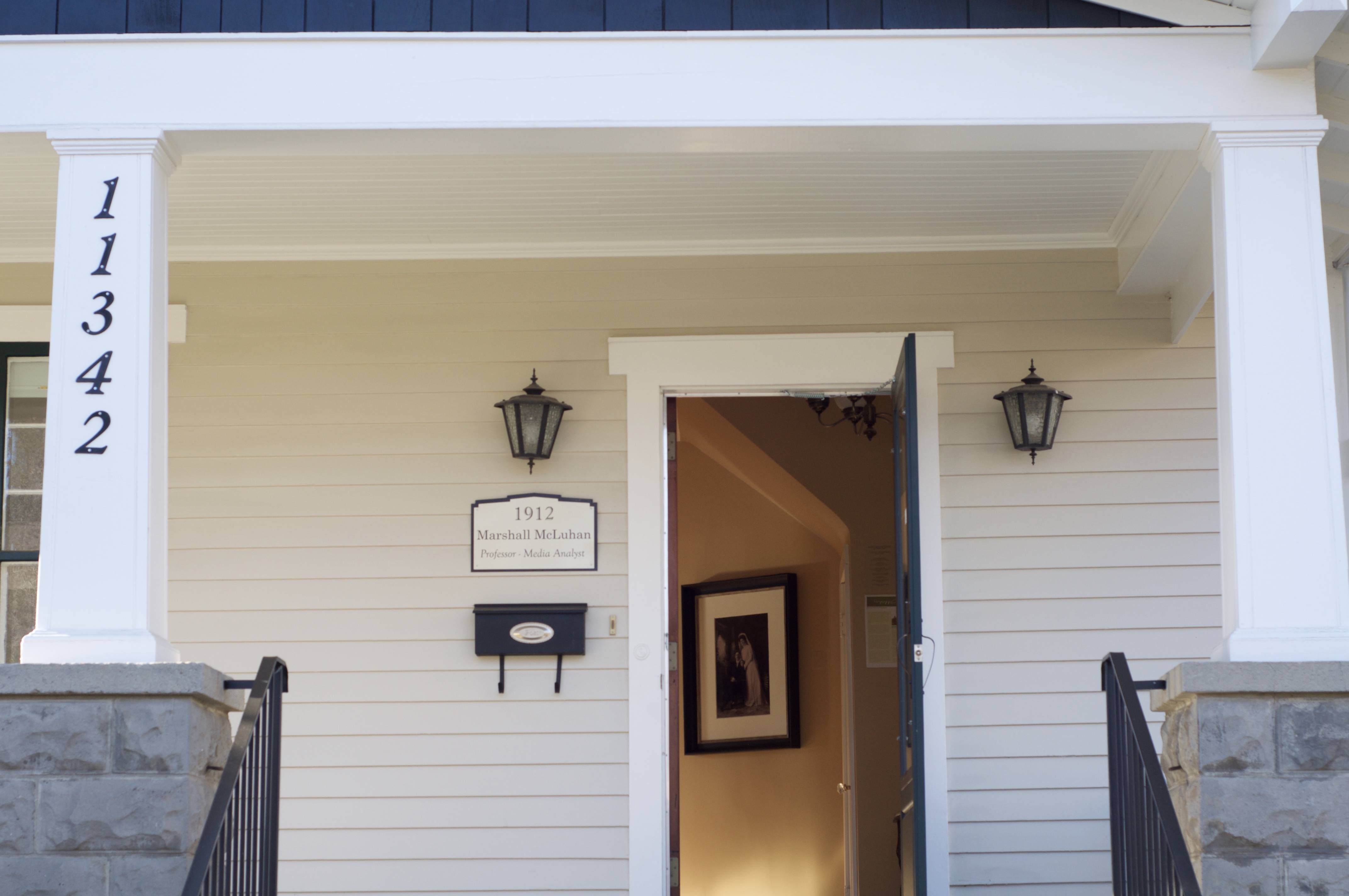 Marshall McLuhan famously turned the world on its head in 1964 by saying, "the medium is the message."
It's time to join the conversation! You're invited to participate in the inaugural program of First Wednesdays!
Wednesday, November 2
McLuhan House Centre for Art and Ideas (11342 64 Street)
Edmonton amiskwacîwâskahikan
About
McLuhan was a celebrated Canadian philosopher born in the town of Edmonton in 1911. His younger brother Maurice McLuhan retells the story of growing up in their childhood home at McLuhan House.
As boys at bedtime in the dark, Marshall McLuhan and his brother Maurice huddled listening to the crystal radio set Marshall had built. Even as a child living in Edmonton, Marshall was always interested in the latest technology, recalls Maurice about his older brother. Source: CBC Digital Archives

As founder of the University of Toronto's Centre for Culture and Technology, he also collaborated with colleagues at the University of Alberta. This link will be explored in a brand new partnership between Marco Adria, Professor Emeritus at the U of A and Arts Habitat in a series of events and discussions at McLuhan House.
First Wednesdays is free open to the public from 5 pm to 8 pm
Unfortunately, McLuhan House is not currently accessible from grade
Schedule of Events
5 pm to 8 pm
Open Studio
Hosted by McLuhan House Artists-in-Residence
The artists give visitors a glance behind the scenes of their performance collective, Tennis Club. Chat while they create piñatas and cast clay! The studio is wheelchair accessible from the back lane.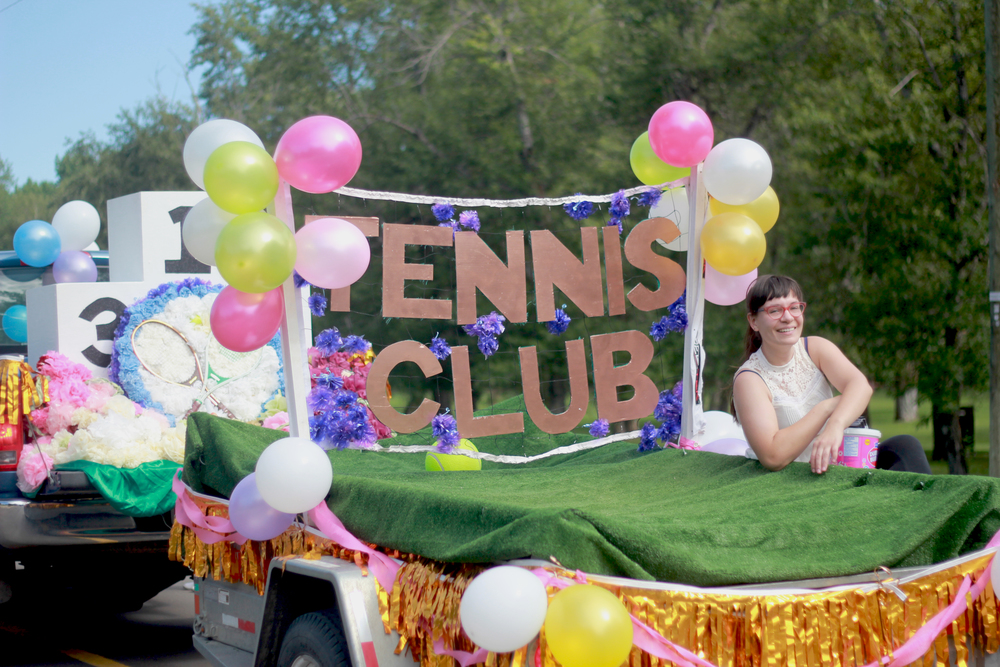 Image Source: Tennis Club
5 pm to 6 pm
McLuhan Story
Hosted by Stuart MacKay
Marshall kept a connection to Edmonton late into his life, thanks to his family roots in Alberta as documented by the McLuhan Family Portrait Gallery on permanent exhibit in the micro-museum. Edmonton historian Stuart MacKay, also Marshall's first cousin, chronicles the McLuhan family's ancestry. Preregistration is required*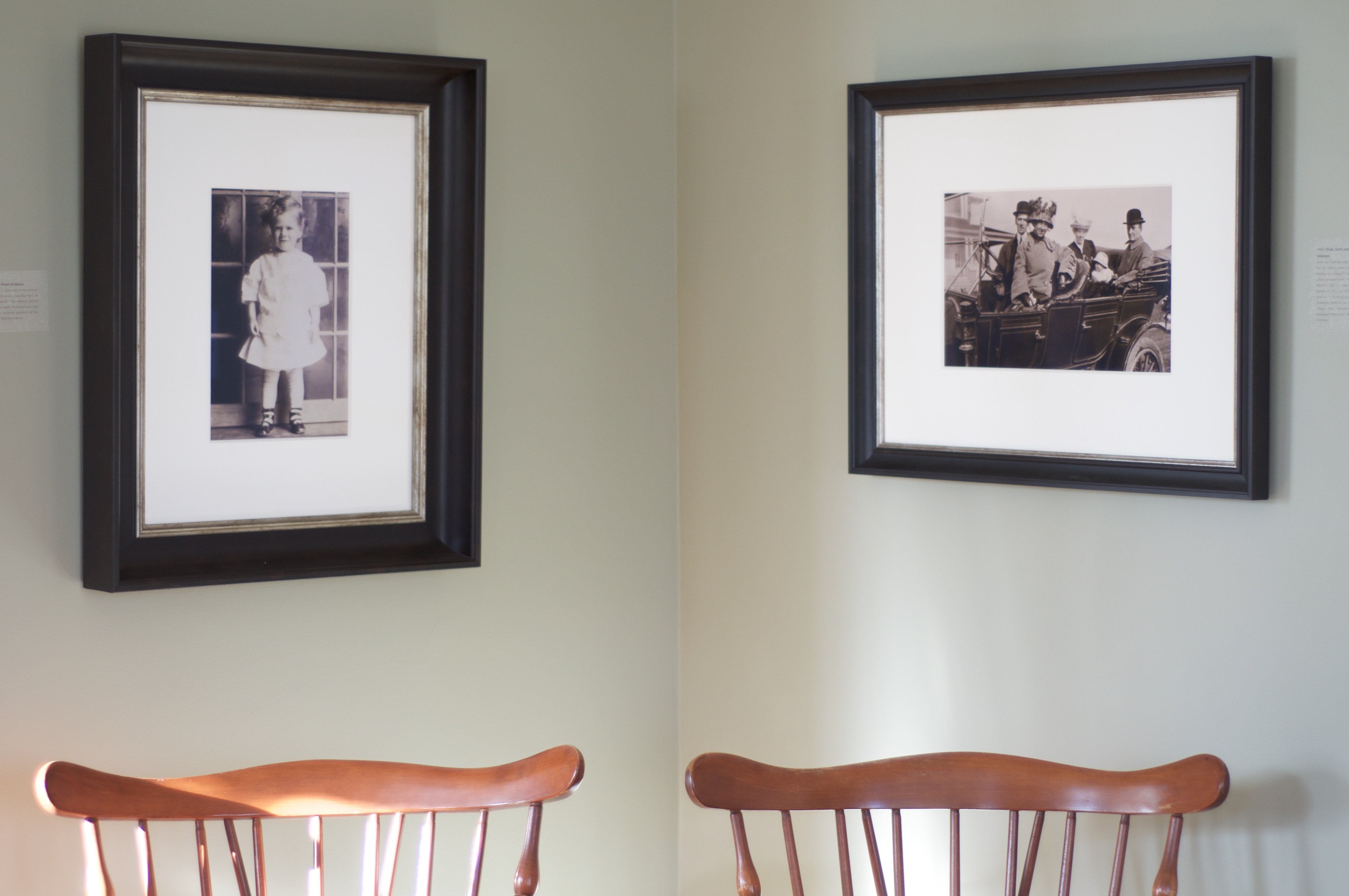 7 pm to 8pm
Probing New Media Seminar Discussion No. 1
Hosted by Marco Adria
In the spirit of McLuhan's Seminars, we gather the community for a lively conversation to explore the medium of radio with special guest Jodi Stonehouse, producer & broadcaster of Acimowin at CJSR FM 88.5. Preregistration is required*.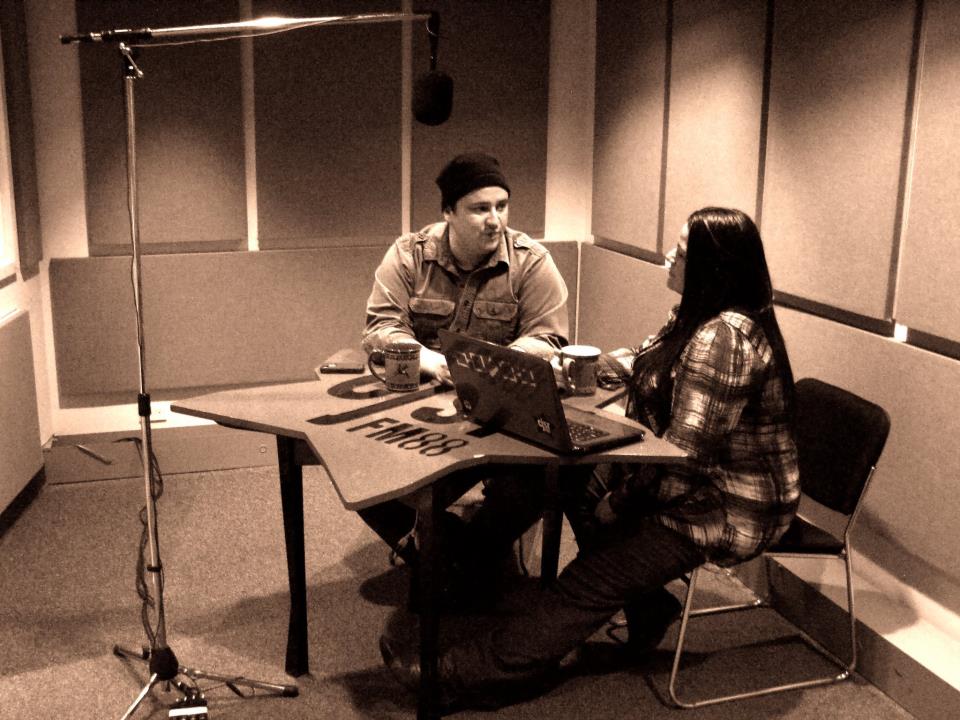 Guest Bio
Jodi Stonehouse is of Cree and Mohawk descent from the Michel First Nation. She has completed her Bachelor of Arts in the Faculty of Native Studies at the University of Alberta and is now working on her MSc with the Faculty of Resource Economics & Environmental Sociology. Her interests are Indigenous law, urban Indigenous issues, Indigenous women and Indigenous feminism.
Jodi currently is the producer & broadcaster of Acimowin, an Aboriginal Radio program on CJSR. In collaboration with filmmaker Tracie Louttit, they are producing a 6-part internet series entitled "Indigenizing the Airwavez". This series highlights contemporary Indigenous artists, musicians, and national activists.
Her work is dedicated to uplifting and educating audiences worldwide, and through this program she strives to break down social barriers to improve the perception and understandings of Indigenous people to broader community. Her work celebrates Aboriginal people and their success stories as well as their trials & tribulations to demonstrate the complexity of indigeneity and the 21st Century. Source: Brown, Black and Fierce
Acknowledgement
We would like to recognize that McLuhan House is situated on Treaty 6 territory, a traditional meeting ground for many Indigenous peoples. In gathering here, we respect the history, languages, and cultures of the Cree, Saulteaux, Blackfoot, Métis, and Nakota Sioux First Nations, whose presence continues to enrich our community.
We ask everyone who attends to contribute to a safe, inclusive environment by
∞ Showing respect toward each other and the space
∞ Listening well and not interrupting
∞ Supporting each individual
∞ Keeping an open mind to others and their perspectives
∞ Validating one another's feelings and experiences
∞ Encouraging empathy and consideration
∞ Refraining from judgement
∞ Cohering to people's chosen pronouns and identities
∞ Being accountable for your words and actions
Background
For Canada's 150th, McLuhan House Centre for Art and Ideas is programming First Wednesdays each month. Join artists, researchers, and community members who are continuing McLuhan's legacy of probing the theory and application of new media at work locally and in the global village. First Wednesdays seminars will take up different topics of importance to our future at the intersection of culture and technology.
You are invited to build on the legacy of McLuhan's indomitable curiosity about media and the ongoing Monday Night Seminars held at the Coach House, where a dynamic community was formed during those seminars, a community remembered fondly by many participants who return to the Coach House today to visit and reminisce.
"Weekly bull sessions carry on the "Monday Night Seminar" tradition of McLuhan, where open, frank and sometimes explosive exchange takes place in the same intimate Coach House setting where McLuhan once held court. In this up-close and personal environment, a range of participants–academics, business people, scientists, artists, designers and planners–explore the mosaic of the metaphoric city as a source of knowledge and inspiration." (Source: McLuhan Centre for Culture and Technology)
Preregistration
Seating is available on a first come first serve basis, limited to 20 people. If you are interested in participating in the McLuhan Story or Seminar, please go to Eventbrite and register for the McLuhan Story and Seminar Discussion.