Cycle Building Update March 2012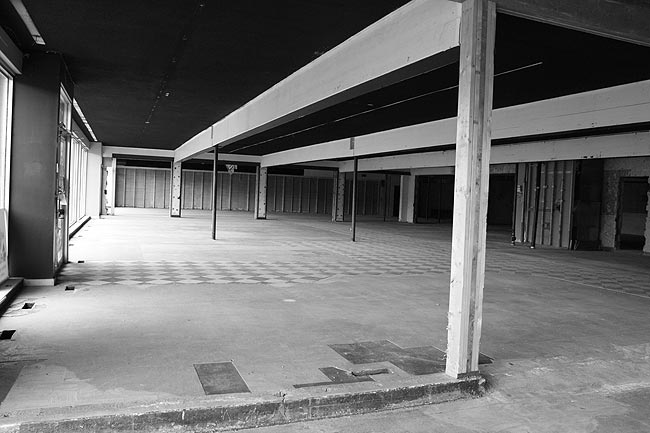 The Cycle Building is now under construction!
With renovations happily underway, Arts Habitat & Arts on the Ave are looking for tenants. Artists, artisans, arts collective or organizations are encouraged to apply for affordable art space on Alberta Ave. Space will be available for tenancy in the fall.
As for the phasing of work, the upgrades being done right now are beyond what we originally anticipated. We think that most future upgrades can be made around tenants in-situ. Therefore we are not thinking of short term space for the artist studio portion of the building. There are however still two "office spaces" (which could also be redefined for studio, rehearsal, classroom or other uses) that will be available only for the short term (as in 2-3 years) due to the anticipated future use of those spaces by a community cafe.
The renovated space will be up to current codes, but at this point not demised for tenants. We are talking with potential tenants to determine how and where walls and partitions might be installed. We are considering a mix of open/shared or partitioned spaces and individual studios.
Tenants will need to provide further upgrades to suit their special needs. There will be some guidelines for those, and we are working on them.
We are in the process of meeting with artists and organizations to get a better handle on what space mixes will work, and to answer questions about lease rates etc. We have plans and sketch paper to think through your space needs with you.
To express interest for space please review and complete the forms provided below, and contact Katherine Kerr at cyclebuilding@artshab.com.
Application Information Package – (pdf file)
Tenant Application Form – (MS Word File)