Our first live/work community
At the end of August, 2014, ArtsHab One closed its doors. It will be remembered fondly and will provide inspiration for future Arts Habitat projects.
Background
In the spring of 1999, Edmonton's first live/work artist community opened in the heart of the Urban Warehouse District. Arts Habitat, the City of Edmonton, and a private commercial property owner partnered to renovate a space into sustainable live/work units for artists for the creation of art. With a grant from the city for renovations to the space, Arts Habitat turned the commercial space into ArtsHab 1, and an artistic community was born.
ArtsHab 1 became home and studio to some of Edmonton's most active contemporary visual, craft, performing, and literary artists. The artist community in ArtsHab 1 hosted a gallery, special events, and art projects while working and living together. This dynamic collection of artists nurtured one another and made significant contributions to the broader Edmonton artistic scene and their neighbors in the downtown core.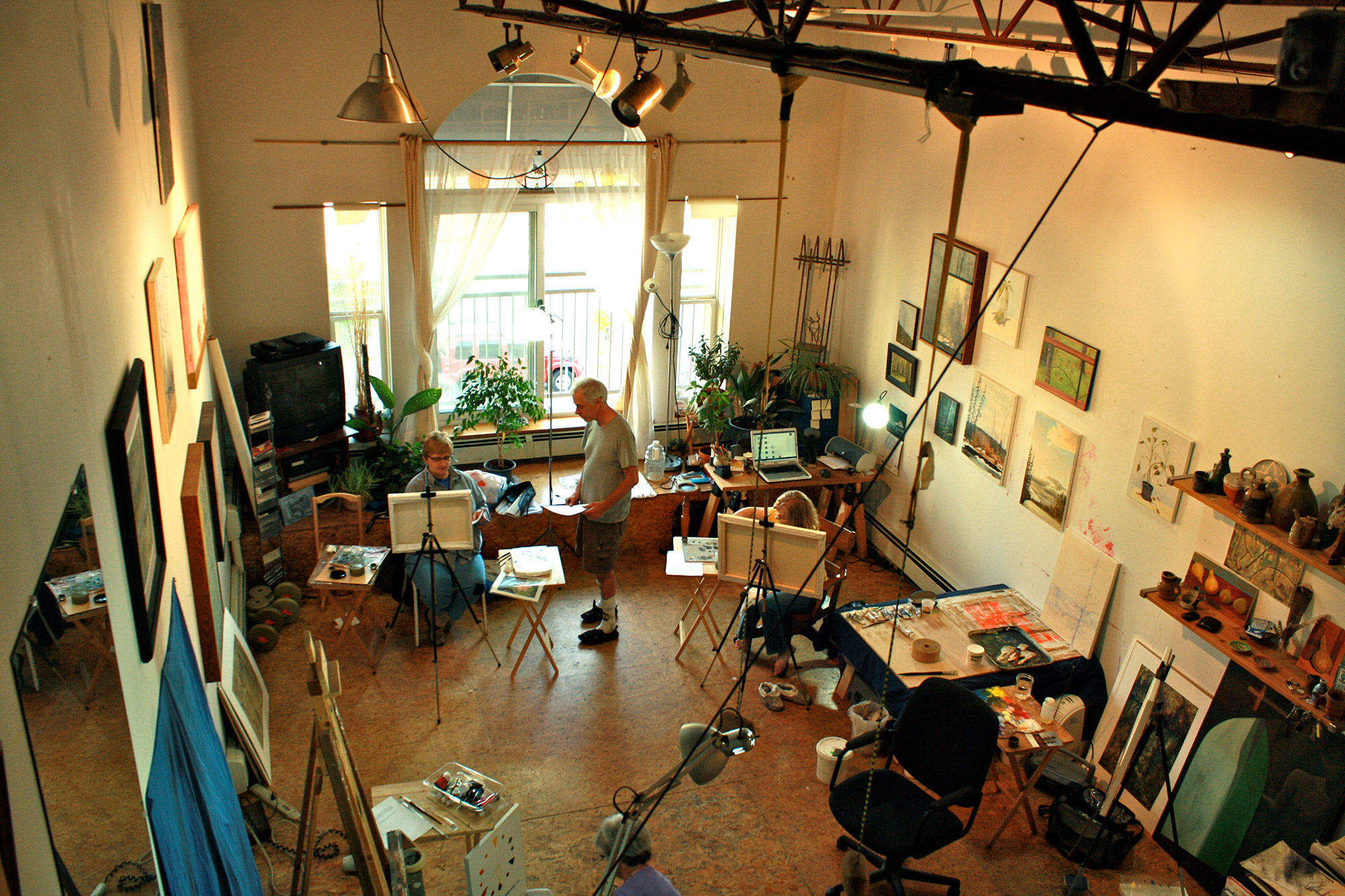 ArtsHab One Living
Over the years ArtsHab One residents have served the community by hosting several public events and spaces, such as:
The ArtsHab Studio Gallery was held in the converted hallways for residents;
Public was invited and encouraged to interact with the artists;
A multidisciplinary Halloween rock extravaganza–5 local bands, the Raving Poets, experimental filmmakers, a burlesque troupe and a visual art exhibition at the Paramount on Jasper;
Over 100 public and semi-private art related events.