Monday Musing – Investing in Arts and Culture is Investing in Tourism
Art and culture not only increase tourism; they are one of the main reasons many of us travel to far off places. The little traveling that I have done, I can say with some certainty that when I have gone to visit other countries, it is to experience the culture. Even when I thought I was only going to lay on the beach, the culture of the area was all around me. From the foods I sampled to the entertainment I enjoyed; art and culture was a large part of the trip.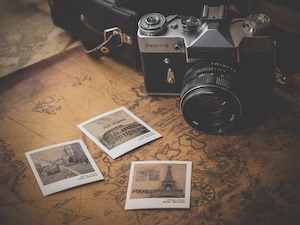 It is no surprise to learn of the economic impact of a region's offerings. The music, museums, restaurants, theatres, and shops all offer a little piece of area. Local artisans are on beaches or sidewalks that have a high concentration of tourists. Many people plan trips to cities hosting certain bands if stops are not scheduled for their towns. There are certain cities known for their theatre districts or their ability to produce some incredible performances. London is home to the famed West End, and a visit to New York isn't complete without an evening attending a Broadway show in Times Square. 
A direct correlation can be made that by investing in arts and culture will have a direct impact on economic development. 
Read more on this correlation by clicking on these links.
European urban destinations' attractors at the frontier between competitiveness and a unique destination image
Canada's Tourism Vision
Investing in Cultural Infrastructure Projects Across British Columbia, Including Vancouver's New Chinatown Storytelling Centre