One or the Other or None of the Above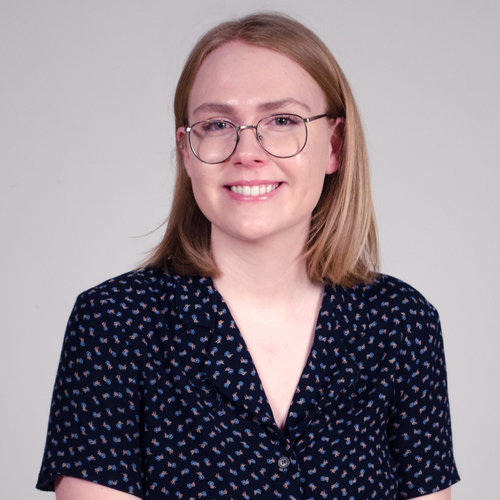 Amanda Chwelos has been busy in the Studio Residency space for the last year and over that time she has appreciated the opportunity to foster a productive and healthy art practice. The Studio Residency has given her a physical space to decompress, have fun, and share with others. Her time in the residency has allowed her to build projects without space restrictions and to play with materials she may not have otherwise.
While her time in the Arts Habitat studio is coming to a close, she knows that her work has grown and evolved into work that is cohesive, new, and exciting. At the beginning of her residency, she joined forces with another former Studio alumni to host a pop-up exhibition called Yard Work is Hard Work. Working alongside Alyson Davies of Tennis Club. That exhibit saw the two collaborate in creating paintings, sculptures, and installation-based work inside the McLuhan House. The exhibition not only gave her the opportunity to work with another emerging artist, but allowed exploration and new ways of understanding what art can be and how it can be displayed without a formal gallery space to use.
Amanda is hosting her next exhibition, One or the Other or None of the Above on September 26th before vacating the studio to allow the next artist to move in. In this open invitation, Amanda invites all to as she opens the studio to present One or the Other or None of the Above. Stop by McLuhan House located at 11342-64 Street and witness how Amanda expresses her exploration of the strangeness and banality of human plight as told through everyday objects and moments that are both boring and revealing. Made during a year-long residency at McLuhan House, the exhibition features a combination of painting, sculpture, and installation work.
Please plan on attending in support of Amanda Chwelos as her residency comes to a close. We ask that you please bring a mask and practice social distancing while at the studio.