2018 McLuhan House Residency Awarded to Lauren Crazybull
McLuhan House Centre for Art and Ideas is proud to announce the Art Studio Residency Program will continue for its third year engaging with local artists and community residents. Awarded to emerging visual artist, Lauren Crazybull is taking over the role of Artist-in-Residence from a collective of local performing artists known as Black Girl Magic.
Arts Habitat Edmonton is a non-profit organization engaged in finding, managing and developing space for the arts. McLuhan House is one of the many projects Arts Habitat that allows us to nurture, advocate for and build vibrant, healthy, and creative arts spaces in the City of Edmonton.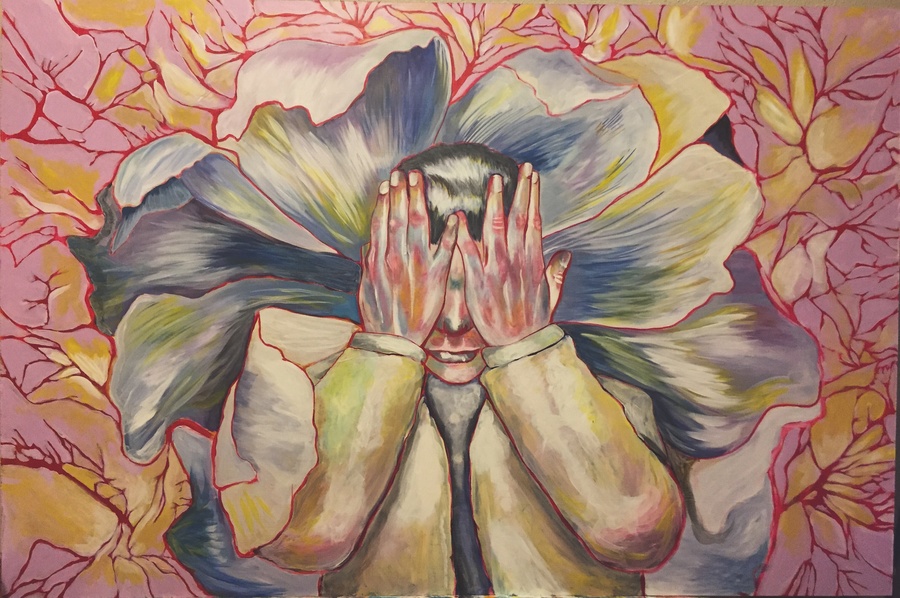 This year's recipient of the McLuhan House Residency, Lauren Crazybull is an Edmonton-based Blackfoot, Dene visual artist whose deeply sensitive rendering of visual language testifies to the empathy, emotional intelligence and passion of the artist herself. Lauren's work is informed, in part, by several years of justice organizing, Indigenous advocacy and tireless work as an artistic facilitator and mentor for youth throughout her home province of Alberta.
For Lauren, visual art is a way of grappling with the complexities of a terrifying and beautiful world as an Indigenous woman whose existential, emotional, physical and creative freedom depends upon the world's ability to expand its understanding of justice, humanity and decolonial love. Lauren's art, therefore, reflects the spectrum of her personal, social, political and spiritual preoccupations in a way that is always gesturing toward, or grappling with the possibilities of peace.
Lauren Crazybull will begin her time in the McLuhan House Residency in June. While we are sad to see our current performing artists, Black Girl Magic move forward, we anticipate a moving and intriguing year ahead.