Historic Festival and Doors Open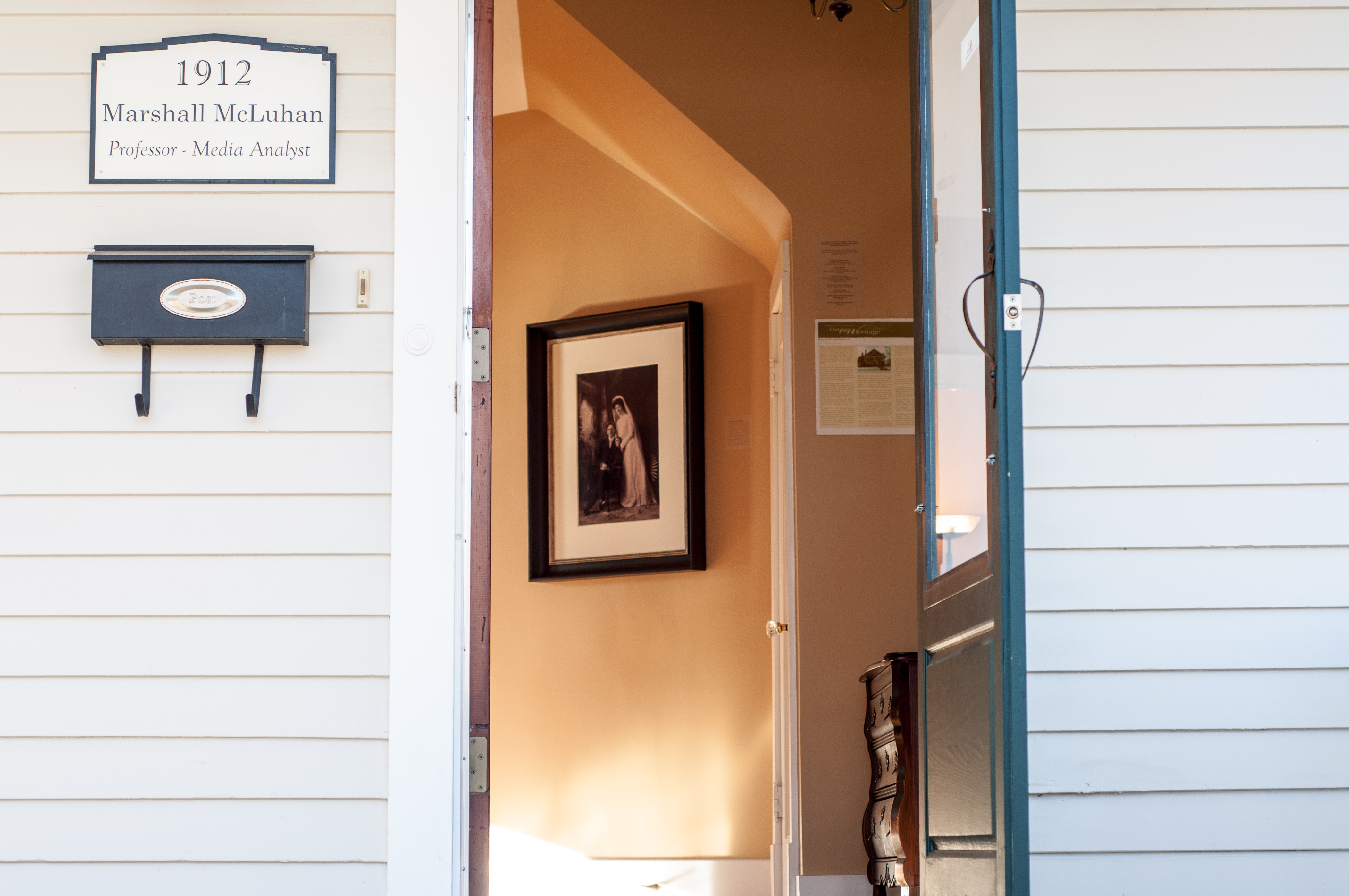 Join us at McLuhan House
Municipal Historic Resource and Centre for Art and Ideas
Monday, July 4 to Saturday, July 9 between 1 p.m. to 7 p.m.
11342 64 ST, Edmonton–amiskwaciwâskahikan
Explore the beautifully restored 1912 residence of world-renowned Author and Professor, Dr. Herbert Marshall McLuhan. Enjoy a self-guided tour of the McLuhan Micromuseum dedicated to this important Canadian intellectual's life, theories and family ties to Edmonton.
Dr. Herbert Marshall McLuhan
(July 21, 1911 – December 31, 1980)
McLuhan was a professor and media critic who became a popular and often controversial 20th century thinker. Over one hundred years ago, McLuhan was born and lived in Highlands, Edmonton from 1911. Through his writing, speaking and teaching, he goes on to have a significant impact on international discourse about media, culture, communication, and technology, having coined the phrases "The medium is the message," and "global village," as well as writing or co-authoring over 25 books about the media.
Take a Self-Guided Tour of The McLuhan Micromuseum
See the McLuhan Family Portrait Collection on permanent exhibit through the main floor and stairway. These 20 photographs donated from the McLuhan Estate were restored and printed by Michael McLuhan, Photographer and youngest son of Marshall's, and complemented by didactic panels with historical research by Stuart MacKay, genealogist and cousin of Marshall. Browse the McLuhan Library of publications written by and about Marshall McLuhan, located on the fireplace mantle.
McLuhan TV Wall is an intermedia installation artwork created by University of Alberta students and professors. Documentary images and sounds of Marshall McLuhan's many celebrity appearances on US and Canadian television are montaged with static and closed ciruit camera feed on vintage tube TVs, evoking the zeitgeist of the McLuhan era.
The garage workshop plays host to the McLuhan House Artist Studio Residency Program. For one year beginning in May 2016, the inaugural Residency features an art collective called Tennis Club.
McLuhan House also provides office and meeting space to not-for-profit arts organizations including Arts Habitat and Edmonton Poetry Festival.
Finally, pick up a free Highlands Walking Tour booklet and explore the highly walkable neighbourhood full of vibrant art, architecture, heritage sites, and community attractions nearby.