The Old Cycle Building has been demolished!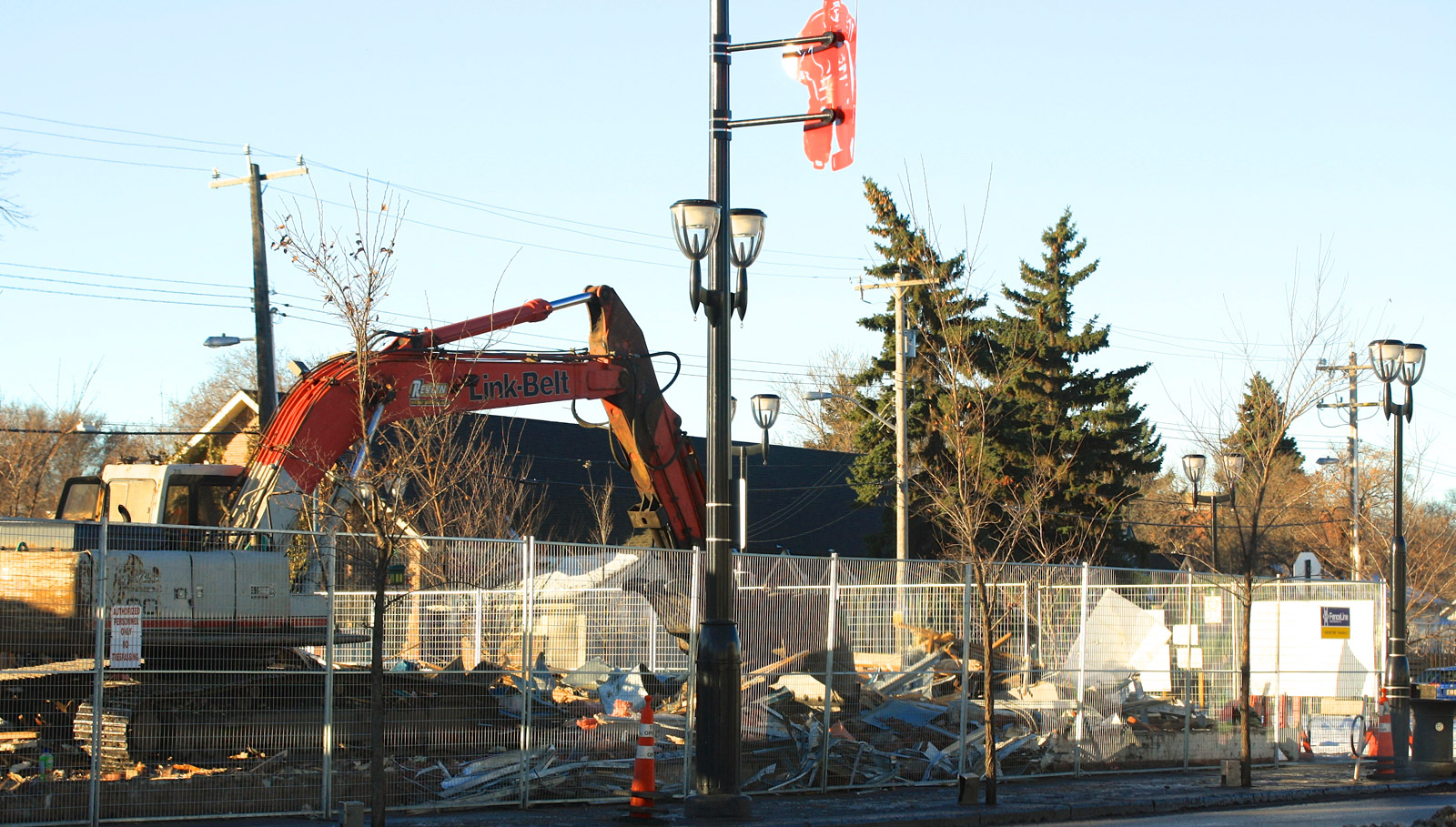 On Sunday November 04 2012 the wrecking ball arrived on Alberta Avenue to tear down what was to become the newest arts facility on the Ave.
Once it was discovered that the deterioration of the building was far greater than could have been anticipated before renovation began, the City took the only responsible action – to raze the building and begin again.
This marks the beginning of that new story. In the place of the empty building will be a grassed site … full of potential for temporary interventions … while a new arts building for this site is conceived.
Stay tuned!
(For more information visit our ArtsCommon page)