Sweaty Ball 2008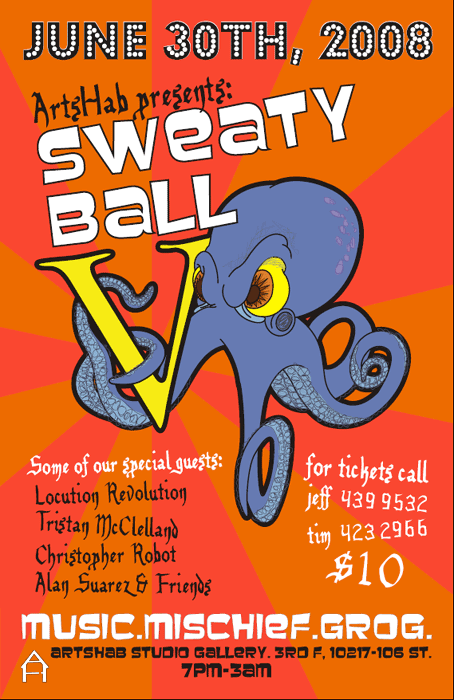 The 2008 edition of the Sweaty Ball is shaping up to be one of the best yet! If you have never attended you won't want to miss this one. This year we are are having the party on the third floor of our ArtsHab space and we will be having entertainment and other activities in many of the studios and residences.
Acts include:
Locution Revolution
Tristan McCelland
Christopher Robot
Alan Suarez and Friends
Burro
poets: Corey Hamilton and Field
and more are yet to be confirmed
There will be two bars set up with one having a lounge type atmospher and the other will be a big collabarative drawing space.
There are a limited number of tickets available (175) so get yours today (only $10) by contacting:
Tim Rechner at timotimoten@yahoo.ca or 780-423-2966 or
Jeff Collins at jdcollins@compusmart.ab.ca or 780-439-9532