ArtsHab Studio Gallery Presents: MEDIATION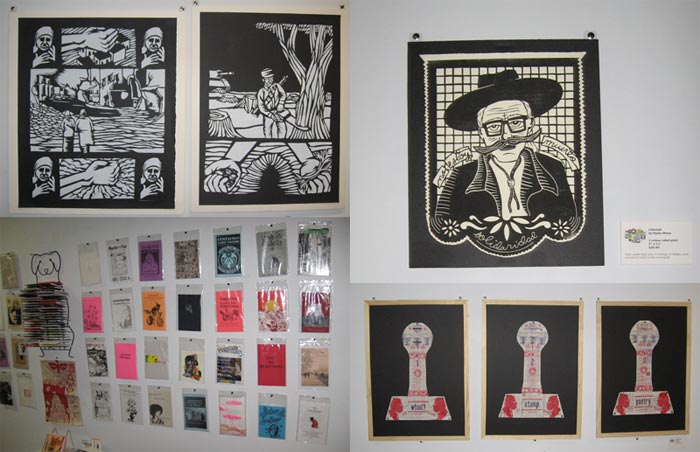 Edmonton Small Press Association's 10th Anniversary Retrospective
The Edmonton Small Press Association (ESPA) includes a network of international artists and activists, represented by over 700 artists and collectives from 33 countries. Mediation is a 10-year retrospective of some of the 'best of' works in ESPA's permanent collection of their visual arts activities. ESPA fosters the awareness and development of independent small press ventures in Canada and beyond.
The ESPA defines 'small press' as almost any independent creative venture that includes the 'documentation' of visual media, literature, photography, web-based/media arts, film/video and musical/performance projects, as viable cultural expressions, and acknowledges the similarities between independently 'publishing' books and independently 'publishing' these other creative ventures.
MEDIATION includes:
silk screens, lithographs, stencils, digital, woodblock & lino prints, mail art (artistamps, envelopes, postcards, ATCs) o selected paintings some 3-dimensional artworks (zines & artists' books),
Showin alongside MEDIATION is
New Work by ArtsHab Artists in Residence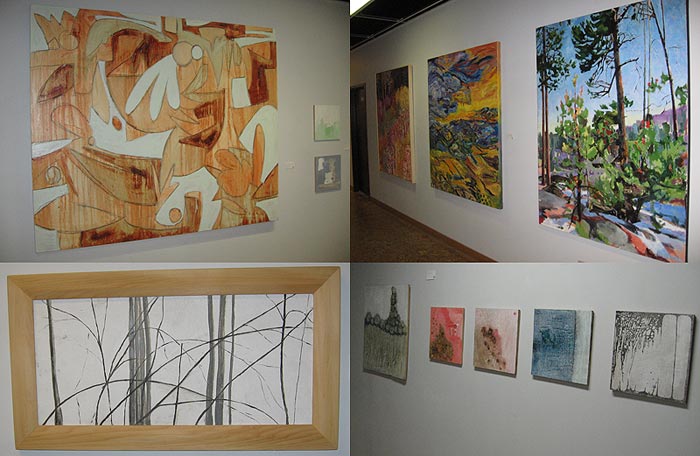 including Jeff Collins, Roger Garcia, Gina Shields, Lynn Malin, Tessa Nunn, Harold Pearse, Tim Rechner, Jenna Stanton, Arlene Wasylynchuk, Darren Woluschuck, Jason Muirhead and Erika Ampudia.
Viewing times: Sept 25 – Opening Reception: 7:00 p.m. to 11:00 P.M.
October 2 through 30, 2008 : Thursday evenings from 5:00 p.m. to 8:00 p.m.
– Open daily by appointment
Call Tim Rechner at 423-2966
or Jeff Collins at 439-9532 to make an appointment