ArtsHab Studio Gallery 2009 Open House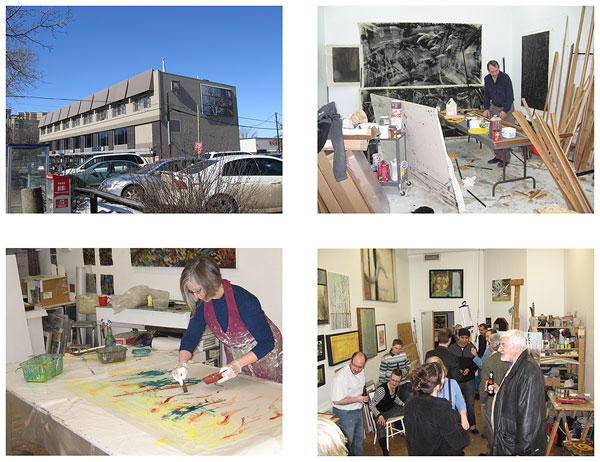 Thursday, December 10, 2009 From 4:30 to 9 pm.
On Thursday December 10 from 4:30 – 9:00 pm the artists who call ArtsHab home will open up their studios and homes to present an open house and sale for all to enjoy.
ArtsHab One is Edmonton's artist live/work residency, which for the past 10 years has been a vital part of Edmonton's downtown core. This dynamic community of artists has helped establish Edmonton as one of Canada's Cultural Capital cities.
ArtsHab One houses 14 of some of Edmonton's finest local artists; from award winning writers, and internationally acclaimed professionals and top emerging artists.
Come and talk directly with the artists in their own studios. Along with stimulating conversations and paintings, drawings, works in clay and other art you can enjoy a glass of wine or a cold beverage, and sample some fine food items.
Artists in attendance include visual artists Tessa Nunn, Robert Scott, Harold Pearse, Jeff Collins, Lynn Malin, Arlene Wasylynchuk, Jenna Stanton, Robert Harpin, Aspen Harpin, Roger Garcia, Darren Woluschuk, Erika Ampudia, local filmmaker Ryan Brown, actor, singer and drummer Twilla MacLeod and Edmonton's own Writer in Exile Sheng Xue.
ArtsHab Studio Gallery is located on the 3rd floor at 10217 106St. Edmonton.
Contact: Jeff Collins, 439-9532