Arts Habitat Association of Edmonton gets support from City Council in the 2009 budget
Background:
Arts Habitat Association of Edmonton was formed in 1995 as an initiative through the Edmonton Arts Council to provide safe, affordable and appropriate living and working space for artists. In 1999 Arts Habitat opened Edmonton's first artist live/work space, ArtsHab One, in downtown Edmonton.
An Artistic Community Was Born: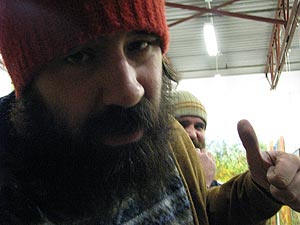 ArtsHab has become the home and studio to some of Edmonton's most active contemporary visual artists, craft artists, musicians, filmmakers, dancers, writers, actors and others. The residents have nurtured a lively community that supports and assists each other as well as the broader Edmonton artistic community and the community of neighbours in the downtown core.
ArtsHab residents have served the community by hosting a number of public events including: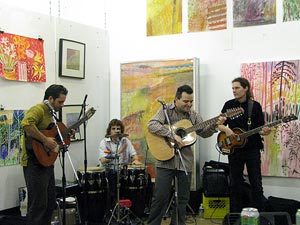 Semi-annual open house studio tours each year since 1999
ArtsHab Studio Gallery – In November 2003 the residents converted the hallways into a public gallery space providing a public venue for Edmonton visual artists and emerging curators.
A multidiscipline Halloween rock extravaganza that included 5 local bands, the Raving Poets, experimental filmmakers, a burlesque troupe and a visual art exhibition at the Paramount on Jasper
School group tours of the studios and interaction with the artists
Many other public and semi-private art related events

ArtsHab Now
In 2008 the Edmonton Arts Council published a ten-year plan, called the Art of Living 2008 – 2018, for securing the future of the arts and heritage in the city of Edmonton. The first recommendation in the plan is to fund and reinvigorate the Arts Habitat Association of Edmonton.
While ArtsHabitat's original vision was to use the power of the arts as a catalyst for developing neighbourhoods, community identity and activity-to be an active and effective partner in city revitalisation and development projects-prior to this year, it did not have the resources needed to accomplish these goals. Now, through the 2009 City budget, Arts Habitat has operating funds to hire staff who will find, develop and manage space for the arts in Edmonton.
Arts Habitat has the potential to develop unique and significant cultural spaces that will provide exciting opportunities to Edmonton artists as well as the citizens and visitors of Edmonton.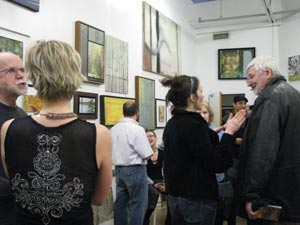 The possibilities are almost endless for multi-dimensional arts centres that include permanent and term residencies, well equipped studio spaces, classroom facilities, dance studios, events room, retail galley, film room, etc. The benefits of developing these facilities to the city of Edmonton will have a far-reaching effect for generations of citizens – not just now, but 100 years from now as well.