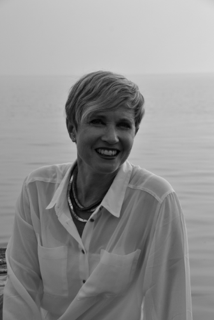 Susan Pointe, MMSt, is a commercial art consultant and brings over 20 years of experience in both the art and heritage sectors to ArtsHab.  Susan has worked with a variety of clients since 2007, the most notable being the Lois Hole Hospital for Women procuring a stunning art collection of over 500 works including large exterior installations by Liz Magor, Greg Payce, and Reinhard Skoracki.
Since 2013, Susan has worked with the Department of Urban Renewal, City of Edmonton, to explore creative place-making strategies to bring human vibrancy to under-utilized spaces, build community capacity, and attract Edmontonians' interest in revitalizing neighbourhoods. Www.ArtTourYEG.ca – a public art walking tour series, and IMPULSE+LOOP (the illuminated seesaws and zoetropes in the Quarters) were two of those projects.
The work of Urban Renewal and ArtsHab has inspired Susan to broaden her experience in revitalization, particularly a commitment to seeing arts-based capital projects flourish in Edmonton.
Prior to launching her own business, Susan was a leader in arts-in-healthcare in Alberta, establishing the first permanent paid artistic positions in a hospital at the University of Alberta Hospital. Susan published her developments in arts-in-healthcare and co-chaired the first Canadian-US arts-in-healthcare conference in Edmonton. Her work in arts in healthcare was awarded the Woman of Vision award.
Susan holds a Masters in Museum Studies from the University of Toronto and a Bachelor of Science in Textiles from the University of Alberta. Susan was an essayist for the Edmonton Arts Council's "The Art of Living: A Plan for Securing the Future of Arts and Heritage" in 2007 and a board member 2002-2004. Susan also served on the Board of Directors of Heritage Toronto, Harcourt House, and the Alberta Museums Association.