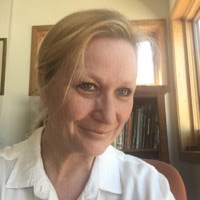 Sherri Shorten has devoted a great deal of time researching new models of housing to address issues with isolation and well-being through the lens of affordable housing. As a determinant of health, Sherri sees housing options provided by Arts Habitant serve as a reminder of the benefit of building creative and culturally sustainable work-live environments for artists and society.  
Sherri is the principal of SAS Architecture Ltd. This firm was started in 2000 as a design company and evolved into a registered Architectural firm in 2006. The focus of SAS Architecture LTD is community development, infill, small lot, luxury and multifamily housing working with both the private and public sectors.
Success for Sherri is seeing concepts and ideas turned into reality. SAS Architecture Ltd. has been operating as a home-based satellite business for the past 7 years and they service work by partnering with like-minded individuals across Canada. Sherri is proud to work as a leader at times and other times under the leadership of other organizations they partner with. She believes strength is found in the teams we build, the ideas we formulate and our capacity to realize dreams and goals through collaborative decision-making processes.