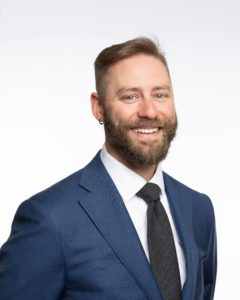 Morgan Moen has been a realtor for over 15 years in the Edmonton area. He brings his knowledge of the real estate market to the board and offers us insight that allows Art Habitat to nurture, advocate for and build vibrant, healthy, and creative arts space. His quiet confidence, ability to connect on a personal level and attention to detail contributes to our vision to make Edmonton a mecca of dynamic, sustainable, and entrepreneurial artistic communities.
Morgan is always looking for ways to give back to the City of Edmonton and believes that we can continue to grow our organizational expertise to offer leadership in space development for Edmonton's Arts Community. He helps us to understand the strict environmental, developmental and building code rules and regulations that are pertinent to the development of creative living and working spaces for artists.
He understands the value of a work/life balance and has volunteered on the Technology Committee at the Edmonton Real Estate Board and also offers his leadership as the President of the Triple-E Pool league.
He has been recognized on numerous occasions for his outstanding professional achievements with RE/MAX which speaks to his knowledge, honesty, integrity, and devotion to his professionalism.