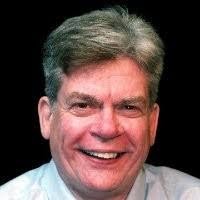 Ken Chapman believes infrastructure needs to go beyond the physical sense for a thriving arts community but the physical spaces in which artists work, practice, rehearse, and perform are vital. He knows we must make them available in ways that are both secured and sustainable. He understands the special challenges abound in the kind of capital-based market model we are required to work in. He is intrigued by the combination of unconventional collaborative creativity and conventional development skills it takes to achieve this.
Ken is currently quasi-retired from law and recently has completed Small and Midsized productivity, collaborative contracting with a focus on construction. He has also been involved as a consultant on public policy design, development, and deployment. Ken is currently running a not-for-profit corporation, trade-named Reboot Albert. The focus is on informed active citizenship and changing the political culture in Alberta.
Ken is committed to continuous learning and this suits his curious nature. He considers himself a Maven and Connector in the Gladwell sense. He can be concurrently Left and Right-Brained and able to see issues convergently and divergently in the same context.
He brings a wide array of legal experience including development, construction, and entertainment law. As a writer, host producer, and entrepreneur, he offers valuable media experience as well. He also has many years of experience of board governance in the arts, culture, education from K to the coffin, and economic development. He was awarded the Queens Golden Jubilee Medal in service to the Community.
Ken is a quick study with a passion for issues in the realm of great-than-self concerns and doesn't suffer fools. He is persistent when it counts but bores easily over the pedantic.