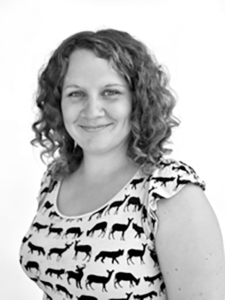 Jenna Stanton is an artist and arts administrator who understands how impactful arts space can be to an individual artist's career. As a past tenant of ArtsHab 1, an Arts Habitat project, she knows first-hand how cultural hubs can connect the community with artists while offering the support needed for creative placemaking. While living at ArtsHab 1, and it was under threat of closure, she saw how the community came together to show how these spaces are vital to more than just the artists.
As a connector, a creative schemer and enabler, Jenna enjoy seeing artists thrive and bring people together, especially when engaging the broader community. She is thrilled to be able to share her research on successful live/work models of artist communities from around the world. Over the last 16 years of her career as both an artist and Arts Administrator, Jenna has connected with creatives locally in Edmonton as well as internationally. This experience affords her an in-depth knowledge of how hard artists work to develop their careers and what types of support they need to allow them to thrive or not.
Jenna's experience and studies on Creative Placemaking will be refreshing for the Arts Habitat Board, and we look forward to her contributions.