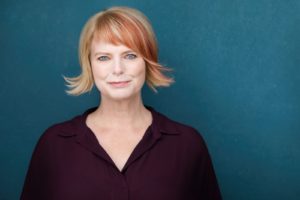 Heather Inglis believes that for artists to flourish, they need affordable, accessible spaces to work and present in. She has a passion for sourcing and animating non-traditional artistic spaces and facilitating large-scale artistic activities in our city.  
Recently named the Artistic Producer at Workshop West Playwrights' Theatre Heather is also the founder of Edmonton's Theatre Yes an award winning experimental theatre company that has toured across the county.
Finding creative solutions to problems is a natural part of Heather's repertoire and she prides herself on being one of the people that can make projects that seem impossible, possible. A brilliant collaborator, she is tenacious when focused on a goal. For Heather problems are solutions waiting to be found.
A graduate of the National Theatre School of Canada, Heather is an award-winning director, producer, and dramaturg whose career has taken her across the country. In 2019, Heather was nominated for the Playwrights' Guild of Canada's Bra D'Or Award, recognizing her support and promotion of Canadian women playwrights via Theatre Yes. Heather has directed and assistant directed over 40 productions, many of which have been new Canadian works. Heather has received Lieutenant Governor of Alberta Arts Award (2014) for her work at Theatre Yes, the Edmonton Artists' Trust Fund (twice), the Celebration of Women in the Arts Award (twice), and the Telus Courage to Innovate Award (Edmonton). Nine of her productions have been nominated for 17 Elizabeth Sterling Haynes Awards, including 7 nominations for Outstanding Independent Production and nominations for Outstanding Director and Outstanding Fringe Director. Theatre Yes received a special Sterling Award for Outstanding Innovation in Theatre (2014)