Storytelling in the Age of Visual and Social Media
Join in the conversation centered on the principles and elements needed for effective storytelling in our rapidly changing digital media landscape. The topic will be focused on not only the challenges but also the opportunities we encounter when trying to convey our stories intended to engage a diverse audience.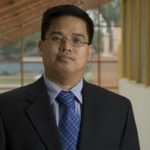 Our speaker this month is an Associate Professor in the Department of Communication at MacEwan University. Dr. Rey Rosales is a PhD in Journalism from Southern Illinois University at Carbondale (Dissertation Research Award) and a Master of Science in Radio-TV at Arkansas State University. He was the recipient of a Fulbright scholarship and various fellowship awards with the American Press Institute, American Society of Newspaper Editors, Institute for Journalism Excellence, Emmy Awards Organization (Academy of Television Arts and Sciences) and the International Radio-TV Society (IRTS).