Making Space for a Culture Shift

What if we brought together a number of different people from across government, social agencies, local businesses, and community members to create feasible, scalable models that will enable a culture shift or allow reframing to take place with long standing issues in communities in Edmonton?
What if the focus of these models looked at making an impact of five core neighborhoods such as Boyle Street, Central McDougall, Downtown, McCauley and Queen Mary Park where the need for a concentrated effort to impact the social, physical, and economic conditions is great?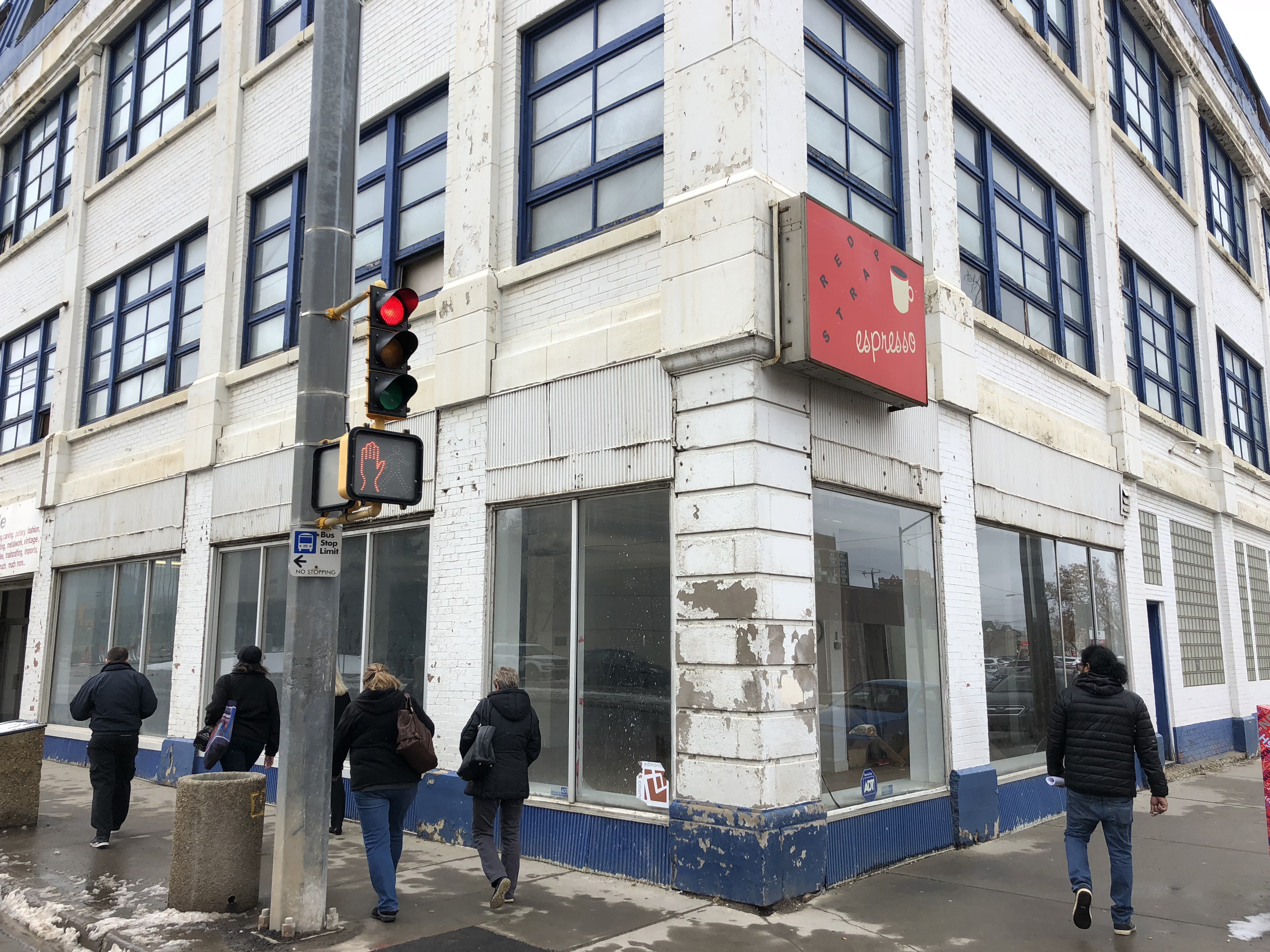 One of these scenarios was to share a scalable model that will create a mental shift or reframe the solutions to a long standing issue of empty storefronts. And so, the Empty Storefront team was creaated, consisting of members from the City of Edmonton, Government of Alberta, Arts Habitat, Edmonton Arts Council, MacEwan University Social Innovation Institute, and the Indigenous Arts Movement.
Our solution was to create an easy and simple process that would allow vacant space owners to collaborate with social entrepreneurs and artists to use that space to draw attention to the property, while giving exposure to local artists or social entrepreneurs. This originated when EndPoverty Edmonton observed, in their work with Indigenous artists, that there was a lack of access to resources and availability of vacant spaces in which to work.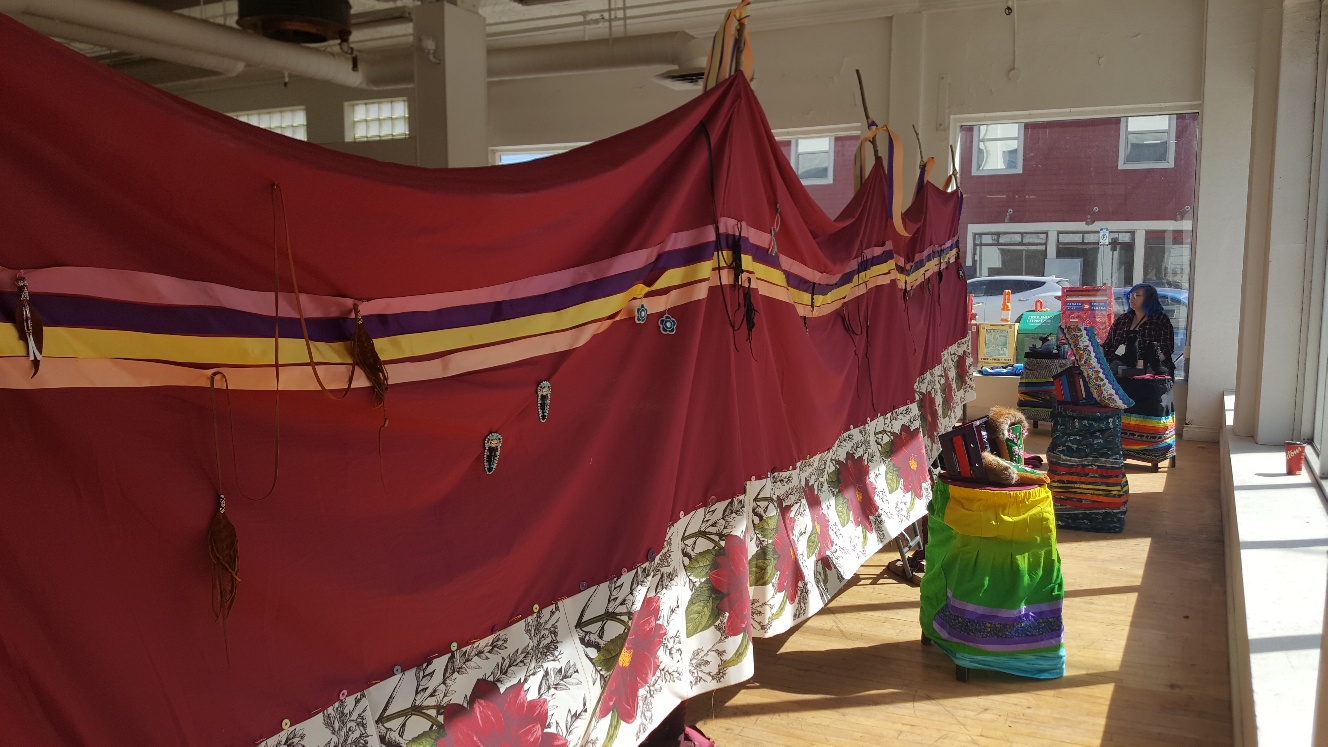 Art has been proven to promote interaction in public spaces. It has also increased community participation in public decision making, engages the youth of the community to make better choices and enhances the preservation of spaces where art is occurring. Knowing that the benefits of this solution would be advantageous for artists, property owners, social entrepreneurs and community members, our team understood the need to produce a storefront display that spoke to the members of the community. Wee chose to work with two groups from the five core Edmonton neighbourhoods (Boyle Street, McCauley, Central McDougall, Downtown and Queen Mary Park).
Dawn Marie Marchand, former Indigenous Artist-in-Residence for the City of Edmonton and a community member, worked diligently to bring together other local artists to create a display inspired from the beauty and healing symbolism of Ribbon Skirts. We also had the privilege of working with iHuman Youth Society, which offers arts-based programming as a positive engagement tool for marginalized youth between 12 to 24 years of age.
As we continue to research the feasibility and sustainability of this particular solution, the Empty Storefront team is excited to present our findings on May 8 at the RECOVER Showcase. We encourage you to register for this event as your voice matters, and we would love to hear your feedback.
Date: Tuesday May 8, 2018
Time: 5:30-7:30pm (doors open at 5pm)
Location: Allard Hall, MacEwan University (11104 104 Avenue)
The Empty Storefront art work is on full display at the historic GWG Building located at 10310 97 Street until May 8. It features beautiful beaded jewelry, bags, shoes, moccasins and ribbon skirts all created by community artists: Krista Leddy, Kathleen McIntire, Roxanne Tootoosis, Lisa Richards and Dawn Marie Marchand, from the I. A. M. group. Everyone is encouraged to walk by the building and see both displays!