Dennis Peck's experience he brings to the Arts Habitat Board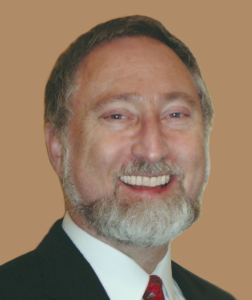 centers around the fact he has been married to an artist for 40 years, built about 10 studios and is still commissioned by his wife to lug art around the country. As his wife exclaims "He just gets it."
He knows first-hand the difference a functional space makes to the creative process.
Professional, Dennis has worked as a city planner for nearly forty years, assuming senior leadership positions in municipal governments and numerous roles in the private sector side of the city building process. Dennis has also found time to engage with the Professional Planning Association helping to guide what the very role and function of a city planner in Canada should be. Some of the most satisfying work he did involves the Student Scholarship Fund for the Canadian Institute of Planners where he worked to get scholarships to students who will (and are) helping to define and build the very fabric of this country. But nothing brings Dennis more satisfaction than seeing the many junior planners he hired over the years taking on senior roles across the country. He relishes knowing that in some small way, he helped them follow their passion.
His devotion doesn't end in his professional role though. About forty years ago, gathered around a kitchen table, Dennis, his wife, and a group of friends decided to create an artist-run print co-op. SNAP (Society of Northern Alberta Print-Artists) was a simple idea that became a key part of Edmonton's art community. While not a lead or even key player on this initiative he was there, knocking down walls in the Great West Saddlery Building to create the first SNAP studios.
Dennis believes all of this has contributed a great sense and a keen understanding of the process that builds community and sustainable places. He accepts there is always a need to help and to make things better than they were. Over the years, Dennis has managed teams responsible for creating and building processes designed to execute the very elements that Arts Habitat has mandated itself to deliver. Dennis was attracted to become a board member by the honest passion displayed by existing members of the Board and the staff. His only hope is that he can raise his game to match theirs.